Published on June 19th, 2013 in: Music, Music Reviews, Reviews, Waxing Nostalgic |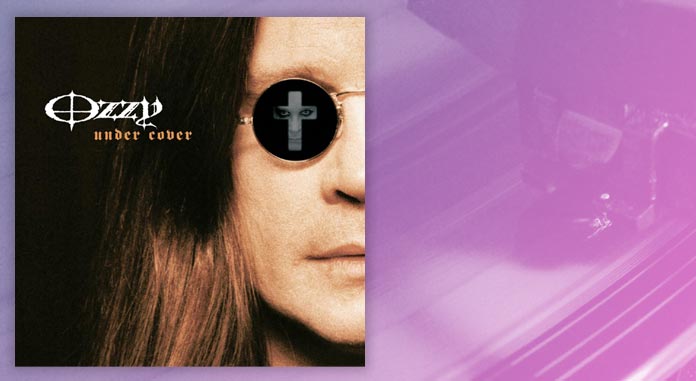 Ozzy Osbourne has been around since, what, the Dark Ages? Has he ever not been somewhere, skulking around a stage with one hand in the air and one hand on his stomach, like he's about to do a drunk trick? He has done it all, seen it all, and even if reality television success did spoil Ozzy Osbourne for a while, he still has the respect of musicians and metalheads alike. It's not a surprise to find three generations of Ozz-heads at a show. He has become transcendent.
Ozzy never forgot his roots, though, at least not intentionally. His cover album, Under Cover, features songs mostly from the late sixties/early seventies, when Ozzy was young and the world was new and dinosaurs were stomping their way through Camelot. It is not unreasonable to expect some interesting musical choices from the former leader of the band credited with creating heavy metal.
Well, fuck reason. Under Cover sounds like one of the crappiest syndicated radio shows you could ever hope to hear crackling through the static on a rainy Sunday night on your local "classic rock" station.
Starting off with "Rocky Mountain Way," Ozzy demonstrates his unique ability to sing like he's using cue cards while simultaneously watching a pot of tea steep. He sounds bored and overly careful, like his old piano teacher is behind him, to ensure he hits every note precisely and clearly. Obviously, this sucks the fun out of the song.
It's a pattern. There isn't a fun song on this album. Even a song as raucous and voodoo-bent as "Sympathy for the Devil" comes across sounding like everything we hate about the Academy Awards. It's stodgy and over-produced and Ozzy sounds like he's being repeatedly jabbed in the balls with a joy buzzer.
It isn't all so dismal. "All the Young Dudes," with its infectious chorus and nonsense Seventies glam lingo verses turns out just fine, a happy "Sing Along with Ozzy" affair. You have to work hard to make a bad cover of that song. The big surprise of the album is the cover of "Go Now," the first single from the Moody Blues. Not the progressive Aquarian song most people think of when and if they think of the Moodies, "Go Now" is a simple little break-up song that Ozzy manages to imbue with some real feeling and just a touch of blues. It's a nice pick, relatively obscure, and well done.
Why the rest of the album didn't follow this path is a mystery to me. Why cover King Crimson's "21st Century Schizoid Man" if you're going to hamstring it and turn it into a four-minute long Seether B-side? Strangest of all is Ozzy's cover of John Lennon's "Woman." It's a weird plodding rendition, which has the unfortunate effect of making the listener mentally picture Ozzy's wife, Sharon, instead of Yoko Ono, as the recipient of those words. I don't know which one's worse. I guess we can decide that in the comments section.
Ozzy never really was my Prince of Darkness, but when he's on, he's really a joy to listen to and to watch. He needs the right material, though, or else the whole façade falls apart. Under Cover doesn't even rate as a curiosity. It's just filler, something to pad out a contract in what turned out to be the most uninteresting way possible.