Published on June 7th, 2013 in: Music, Music Reviews |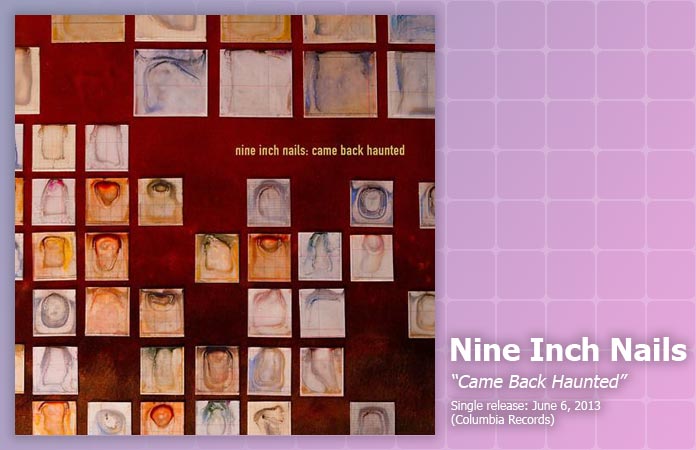 It's literally like nine inch nails never left, but that's not necessarily a good thing. For all of Trent's talk about reforming specifically to reinvent and reinvigorate the amazing band that was, this does not portend well.
For all of its Cronenbergian posturing ("They put something inside of me"), "Came Back Haunted" sounds like an outtake from Year Zero, the nine inch nails album that time forgot. The tune is extremely linear and well in line with any of the latter-day NIN songs you've heard while shopping for groceries.
Maybe it is the use of an over-arching major chord that is disingenuous. It could be the fact that nine inch nails fans have been subsisting on a steady diet of How To Destroy Angels as of late. I'm okay with that; I've listened to "Ice Age" on an hour long loop before and been perfectly fine with that.
I'm not one of those guys who sits in a coffee shop corner, lamenting about the good old days, stroking it to a club remix of "Closer." I've followed Trent everywhere he's gone. Even though this new song echoes old, familiar themes of unbelief and strange thought processes altering the physical body, "Came Back Haunted" doesn't tread the new ground we were promised. It rests firmly in the comfortable KOA Kampground of With Teeth, building a campfire with a Duraflame log, blazing no new territory.
Here's hoping the rest of the new album, Hesitation Marks, explodes in the orgasm of fury we've all been waiting for since the end of "Mr. Self Destruct."
You can listen to "Come Back Haunted" at antiquiet.