Published on May 22nd, 2013 in: Music, Waxing Nostalgic |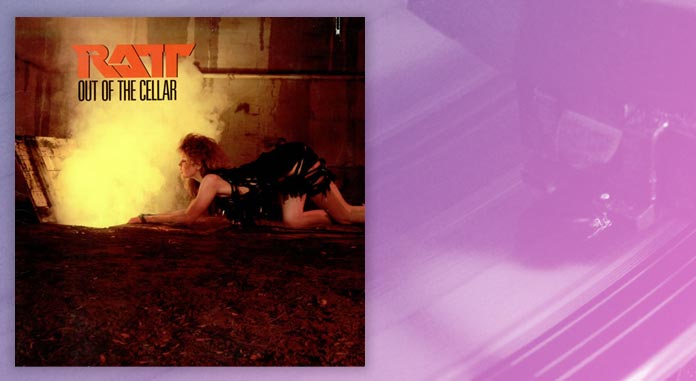 The second and final time I saw Billy Squier was at, again, the Cincinnati Gardens. He was a giant star by that time, with videos on MTV and albums that smelled like gold and platinum. He looked like a combination of Michael Beck, Michael Paré, and Jim Morrison. Girls noticed this, like they do, propelling Squier to sex symbol status. He used this to his advantage, too, particularly with this video. Ripped T-shirt, crawling around on the floor like some particularly rabid Tennessee Williams character, Squier had it all.
Even though some had relegated Squier to the realm of "girly rock," I was a true believer, an old-school hardcore fan. When he came back town, I was ready for a good show. He was headlining, which was exciting, because I was ready for more than 45 minutes from one of my favorite musicians.
Squier's light show was top-notch. His band was tight. Billy seemed a little off, though. The voice quavered a bit. The hands on the guitar neck seemed a little lax. I was confused. I wasn't sure why the show seemed out of whack when it occurred to me: he didn't care anymore.
He had already reached the heights. Squier was going through the motions, phoning it in. He was too busy hitting his marks for the spotlight to care about what he was playing. More importantly, he didn't care why he was playing. It was obvious. This was his job, now.
Weirdly enough, the opening act, a greasy little glam band from L.A. called Ratt, blew Squier off the stage. That was unexpected. Little Stephen Pearcy, the lead singer, ran around the stage like a show dog, all curls and teeth and scarves, sneering and thrusting, attempting to dominate the front six rows. I've always been a sucker for bands with two lead guitarists (three on a good day), and Warren De Martini and Robbin Crosby tore it up, right down to the pump-action guitar-neck dancing.
Towards the end of their set, Pearcy did the classic call and response trick, marching to different parts of the stage and pointing off into the audience. He had divided us all into sections in his mind, but he was pointing right at me! We all knew he was pointing right at us and we had made eye contact and then he knew me. Pearcy told us to scream. We screamed. He said, "Thank YOOOOOOOU!" Off to another section of the stage for more intimate audience experiences.
They were hungry. They had one hit at the time, "Round and Round." Who knew if they would ever be this big again? They were in the moment, absolutely there, with hard-ons. They were there to entertain and be entertained. I don't know what kind of groupie scene there ever was in Cincy, but Ratt made very clear they were interested in finding out.
You could feel the torch being passed. Squier had rocked and rolled over. He was tired and perhaps a little resentful. Ratt had the same energy his band had once, a long time ago, when they only had one hit and the dream of being on top of the world finally seemed attainable. Suddenly, instead of being a Billy Squier show, it was an abdication.
Squier faded after that, and he never came to town again. If he did, I never knew about it. I ended up seeing Ratt three times. They never lost that energy, that drive, that tendency to rock until everyone has was satisfied. Their ability to connect with a large audience, even a huge one, was incredible.
This is the way of rock and roll, perhaps all music. In favor, out of favor, everyone takes a turn. All I know is every band is someone's favorite band, no matter how famous they weren't or how shitty they were. Loyalty runs deep, and if Ratt showed up in Knoxville at some dive bar, I'd be there in a heartbeat.
(I feel the same way about Squier, too. Come to Knoxville, Billy.)