Published on April 26th, 2013 in: Assemblog, Copyright/Piracy, Legal Issues, Movies, TV |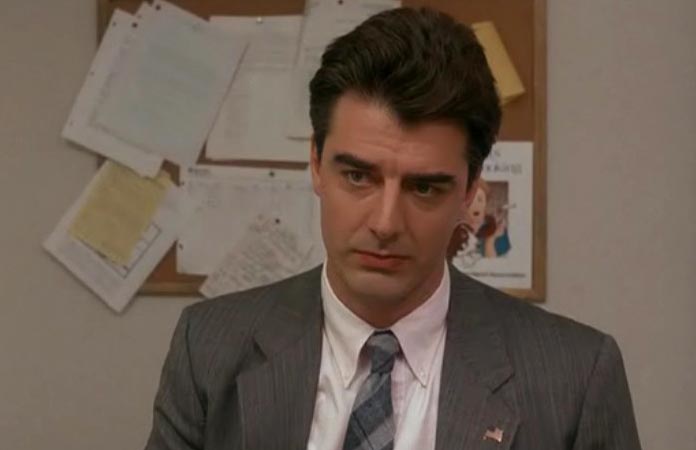 Logan, we miss you.
New this week on Popshifter: Melissa calls Luke-Winslow King "one to watch" in her review of his "excellent" The Coming Tide; Jeff wonders how the labouring man can find time for self-culture in a new installment of "Waxing Nostalgic"; I discuss the new Justin Benson and Aaron Moorhead short film Wrecked, praise the "spirited" Chapin Sisters album A Date With The Everly Brothers, and call Life of Pi a "certified cinematic breakthrough."
The Hollywood Reporter gives an update on mass suing as a pushback against piracy. A few years ago, the controversial legal strategy known as the "mass-joinder" was used to sue those who were pirating movies illegally. Rather than file suit against each individual accused of piracy, several movie companies combined forces by subpoenaing ISPs "to identify those who were allegedly using torrent software to traffic copyrighted films, and finally, send those individuals threatening letters with demands to settle or face further legal action." This also allowed the plaintiffs to save tens of thousands in court costs. However, US District Judge James Gwin has a problem with this strategy, characterizing it as a "misuse" of the legal system and he doesn't much care about the increased expense on behalf of the plaintiffs.
Not every judge agrees with Gwin, but either way, is massive litigation a viable means to combat piracy? I'm going to say, "no."
There's an English-language, Nordic-saga-inspired Western in the works from Danish director Kristian Levring. Salvation, as it's been titled, sounds fairly high-concept and quite interesting. So far the cast includes Eva Green, Jeffrey Dean Morgan, Jonathan Pryce, and Mads Mikkelsen. It sounds even more interesting now, doesn't it? (H/T to The Hollywood Reporter)
Both /Film and The Mary Sue are rejoicing over the rumor that HBO might be seriously considering a streaming-only option. Currently, HBO Go, which allows you to stream HBO's entire catalogue on any computer, is only available if you have cable and subscribe to HBO (read: $$). What about those who want HBO but don't want cable, you know, like everyone who wants to watch Game of Thrones and ends up having to pirate it instead? The new option would mean you'd still have to have a broadband connection, but you'd only be paying $10 to $15 per month for HBO Go. This is still just a rumor, but if it comes to fruition it could revolutionize cable in a good way.
Indiewire has published a five-part series on the last 20 years of TV. Not necessarily specific shows (although some are mentioned), but the larger trends. It's interesting, although not nearly as in-depth as I would have liked. For example, in Part One, which focuses on E.R. as "the last great drama in which the show itself was the star," I think they are forgetting other shows like Law & Order, which lasted longer and spawned more spin-offs and imitators (good to see the commenters agree with me).
Part Two discusses the DVR, and how it—and the Internet—have contributed to the demise of appointment TV and given rise to spoiler warnings (the intersection between spoiler culture and movie blogging deserves an article all its own). Parts Three and Four talk about HBO and cable TV in general, while Part Five takes stock of where TV is now, suggesting that it is finally on a par with cinema. Oddly, Part Five makes no mention of Netflix-only series like House of Cards or Hemlock Grove, not that they have had a huge impact yet, but to omit them entirely seems like a big lack of oversight.
The article also posits the confusing premise that bigger budgets mean better TV:
We've yet to reach a point where television and theatrically exhibited films are entirely matched. Hollywood movies have budgets an order of magnitude or more higher than even the most expensive TV episode, and thus can afford computer generated visual razzle-dazzle that not even a "Game of Thrones" can match.
It's not the budget of a TV show that sets it apart from film; it's the quality. That's a function of good writing and acting, not special effects.
Pajiba is also talking about TV and movies. Joanna Robinson's piece claims TV killed the movie theater. Unlike the Indiewire piece, the last couple of paragraphs address the idea of quality TV being better than many films, but not because of budgetary allocations:
But hermit-y convenience aside, there's also the ways in which TV can, of course, be a more enriching way to experience a story. The seven hours of "Top Of The Lake" or the five seasons of "Breaking Bad," mean we travel with these characters over time. Our emotional investment of living with them week in and week out (or in one gluttonous spree on Netflix) makes the emotional pay-off all the more poignant. You can't quite get there in two hours.
There is also another huge reason why people don't go to movies, and it's discussed in the comments. You don't have to deal with people talking, texting, and being generally disruptive assholes in your own house. (If you do, you need new roommates.)
More people have weighed in on the film festival debate Sean Farnel initiated a few weeks ago. First, director David Wilson and Sundance programmer Caroline Libresco engage in a discussion with Farnel about his original article (and they don't seem to agree with him). Then, documentary producer Daniel Chalfen attempts to lay out guidelines for filmmakers. There are only three comments on the article and all find the article lacking in depth. I'm not sure why, as the article seems like a good primer.
Tribeca is still going on and Paracinema's LabSplice has a list of films the site will be covering. Their reviews are always top-notch so keep checking their site for updates.
One more thing about film festivals: This year's Hot Docs kicked off last night in Toronto and runs through May 5. Fingers crossed that I'll get to see at least a few films on the schedule. If so, I'll be posting reviews on Popshifter, so stay tuned!
—Less Lee Moore, Managing Editor