Published on April 19th, 2013 in: Music, Obituary |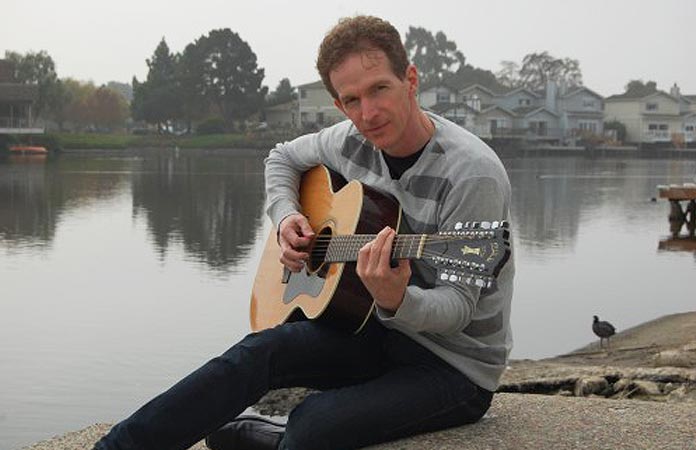 Here are four words I hoped I'd be writing in 20 years or so: Scott Miller has died. The front man for seminal, underrated bands Game Theory and the Loud Family died suddenly on April 15, 2013, in San Mateo, California.
Throughout the '80s and '90s, Miller became renowned among college rock fans for his compulsively listenable spin on power pop. On the surface, his work was all jangly chords and catchy melodies, buffed to a sheen by frequent producer Mitch Easter. Dip below the hooks and earworms, though, and you'd find lyrics that spoke of a wide scope of experiences and interests, from the mundane to the classic to the frustratingly obscure. Miller made occasional nods to pop cultural figures, but he didn't do so in an ironic or snarky manner; instead he chose a well-considered way that made them figures in a musical canvas. Though the Game Theory albums in particular suffer from the high-endy, slightly compressed sound that marred many proto-alternative albums of the era, Miller worked within those limitations to create some dense, engaging arrangements that added to the addictive qualities of listening to these albums. Every time you threw on one of their records, you'd hear something new.
Enigma Records would tout Game Theory as "the next REM." yet their music never quite made it out of the college radio/120 Minutes ghetto. (In the wake of Enigma Records's bankruptcy, their albums—particularly their magnum opus Lolita Nation—were better known for their scarcity, with copies changing hands for $100 or more online.) Miller formed a second band, the Loud Family, in the indie boom of the early 1990s. The band's presence on a then-well-respected indie label (Alias Records, home to Archers of Loaf and Lida Husik) and Miller's collaborations with Aimee Mann and Nina Gordon had raised hopes that the Loud Family might find a wider audience. After five albums, however, Miller dissolved the band and turned his attention towards his career and starting a family.
In the past few years, Scott Miller had become more visible within the music community. He worked with Anton Barbeau on the album What If It Works? (billed as a new Loud Family album) and published a book of music criticism. At the beginning of 2013, rumors had spread of a Game Theory reunion, and just before his death the title of their upcoming album, Supercalifragile, had been released. Unfortunately, this album will never be made.
Miller had written and spoken of his struggles with depression, and this combined with his young age and the suddenness of his death has led some to speculate about the manner of his death. No cause of death has been made public. My thoughts are with his friends and family.
I agree with the consensus among Scott Miller's fans that he is among the most sadly underrated artists of the college rock era, and I wish he had met with a bigger audience during his lifetime. Sue Trowbridge, founder of 125 Records and one of Miller's most vocal fans, has made the long out of print Game Theory albums available for download through the Loud Family website.
Rest in peace, Scott, and thank you for these wonderful records.
Please note: We had previously listed Scott Miller's home as Oakland, California. We regret the error.