Published on March 14th, 2013 in: Feminism, Movies, Over the Gadfly's Nest |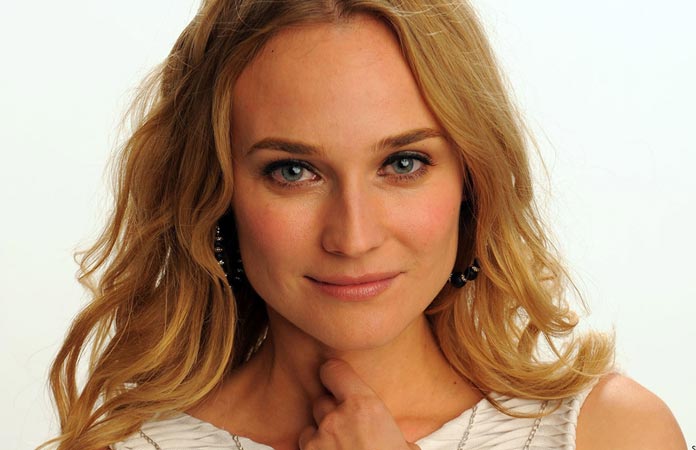 Diane Kruger
The Hollywood Reporter is certainly not against whoring themselves out for fashion-focused red-carpet coverage. So this repulsive mixture of irony and condescending sexism in their piece about the rise of the "mocktress"—the new version of the model-actress—makes my blood boil. Fashion blogger Merle Ginsberg calls out Jessica Alba, Kate Bosworth, Diane Kruger, and others for being superficial, status-grabbing, money-grubbing paper dolls. Some choice quotes:
Yet she might not have done a project in years, and if she has, well, you haven't heard of it. Still, she is a legitimate actress, having starred in a few rom-coms, action flicks or horror films, looking gorgeous in all of them. No fake noses or weight gain for this girl.

Today, said actress spends the majority of her time modeling on arrival lines as opposed to runways. Remember when models just wanted to be actresses? These days, a certain lanky, large-eyed genre of B-list-and-lower actresses have, for all intents and purposes, added "model" to their business-savvy hyphenate titles.
Alba alone attended about 43 events in 2012—the old "opening of an envelope" line comes to mind—and for tres chic Diane Kruger, it was 31 events. Kruger is becoming better known for being well-dressed than her occasional yet interesting acting choices. No doubt she makes more money that way.
I scarcely know where to begin. Rom-coms, action flicks, and horror films are not "real movies" according to Ginsberg and even if they were, they don't count if you "haven't heard of them."
Apparently Ms. Ginsberg has private investigators following the "mocktresses" around because she clearly knows what they "spend the majority of their time" doing: "modeling." Never mind that Alba has had a couple of kids in the last few years and has done a fair bit of charity work. Never mind that actresses, no matter how beautiful, typically get offered less interesting or rewarding scripts than their male counterparts. Diane Kruger is basically accused of selling herself out for money and clothes in lieu of a "real job."
It doesn't help that the article also mentions those celebrities who monetize their exploits or their rich and famous status to gain more riches and fame (Kim Kardashian); those still-valid criticisms feel tacked on. The damage is already done. Read the whole thing if you think you can stomach it.