Published on March 1st, 2013 in: Assemblog, Film Festivals, Horror, Movies, Science and Technology, Trailers |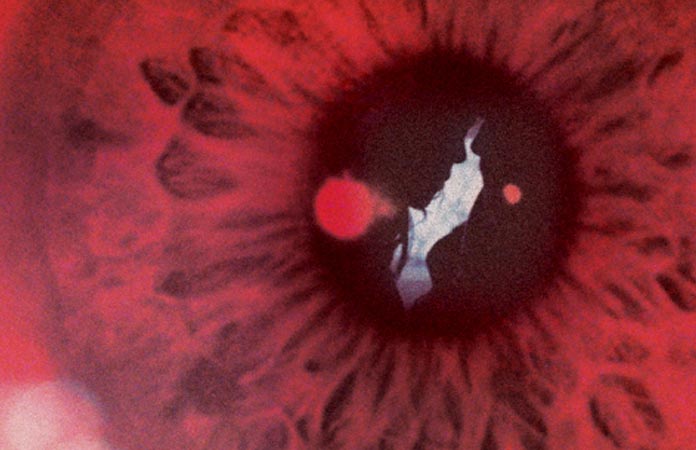 Simon Killer
New this week on Popshifter: John is in love with the Paul Williams: Still Alive documentary now on DVD; Chelsea explains how the reissued 1972 solo album from Emily Bindiger "transcends its time period" and delights in the "unexpected rewards" of Las Acevedo; I share new remixes and videos from Parenthetical Girls and David Bowie and recommend the new Skyfall Blu-Ray as "a huge leap forward as well as a return to Bond's roots."
Last week I talked about Holy Ghost People, the new film from Michael Altieri of The Butcher Brothers. This week, there is a trailer!
I like the proposed storyline of this, and knowing Altieri, there will likely be some good twists. Although you can't necessarily tell from this trailer, I am also betting that Joe Egender is going to be super creepy in this. Holy Ghost People screens at SXSW (March 8 – 17).
I've been intrigued by the upcoming Simon Killer, if only because of the amazing poster (the main image of which appears at the top of this post). Now there's a trailer and a synopsis from Twitch, but the quote from Joshua Chaplinsky's review is most interesting: "It takes the tired 'white kid goes to Europe, finds love and/or cultural enlightenment' premise and turns it on its head. It then stomps that head into the pavement."
Simon Killer will be released in theaters on April 5 by IFC.
Another film I've been looking forward to is The Conjuring; in fact it's one of my Ten To Watch in 2013. Here's the first trailer (H/T to The Film Stage):
Please ignore the tired use of The Zombies' "Time of the Season" to establish that this is set in the past and focus instead on the scares. While the closet scene reminds me a lot of Insidious, it's clearly done on purpose as director James Wan is hoping to appeal to those who helped make that film such a box office hit. I admit it; I jumped at the final scare in this trailer. The Conjuring premieres July 19 in the US.
While we're on the subject of Insidious, which had a purported budget of $1.5 million but made almost 100 times that at the box office, I must ask the question: What is an indie movie? The Hollywood Reporter also asks that question in an article that addresses the controversy surrounding Silver Linings Playbook dominating the recent Independent Spirit Awards despite its budget exceeding the $20 million threshold for qualifying films (by $1 million, but still). As for the answers, they are frustratingly hilarious in their insane rationalization of "spirit" over budget, financing, and A-list actors, not to mention Weinstein strong-arming.
IndieWire, unsurprisingly, has a great analysis of what it calls the "independent spirit problem" and outlines some potential solutions for returning the awards to its more truly independent roots. This does make me wonder about whether A-list actors can disqualify a film from being independent or not. There are certainly those who have worked for scale to be in films that they felt strongly about or those they fought to get made in the first place. What do you think about this? What constitutes an independent movie?
Another discussion that's taken place over the last week surrounds the recent protest by visual effects (VFX) artists outside of the Oscars ceremony on Sunday. In case you didn't know, VFX house Rhythm & Hues filed for Chapter 11 bankruptcy on February 12. This is significant for a number of reasons, but the one that is most shocking is that Rhythm & Hues was responsible for the effects work on Life Of Pi, which won four awards at the Oscars, including Best Visual Effects and Best Director for Ang Lee.
/Film's Russ Fischer has a fantastic examination of this somewhat complex situation that not only affects Rhythm & Hues, but also represents a pattern in the industry. Fischer links to several other articles from different perspectives, including Peter Hartlaub of the San Francisco Chronicle, who takes the side of the VFX artists themselves regarding Bill Westenhofer's acceptance speech for Best Visual Effects being cut off right before he could discuss R&H's bankruptcy (weirdly, the Jaws theme music was played). There's also a long, detailed series of comments on Reddit from various folks in and outside of the industry commenting specifically on the problems and potential solutions. (Sadly, towards the end, the "oh well globalization" and "that's capitalism" and "you shouldn't have been a VFX artist" arguments start to become louder and louder.)
While most people who don't follow film industry news might think VFX are just used in movies like Life of Pi or The Hobbit, one of the comments in the /Film piece points out that Silver Linings Playbook has 175 VFX shots. Although there's no citation for this claim, the film's IMDB page lists 30 VFX folks credited for their work on the film. I don't think anyone would consider Silver Linings Playbook an effects-heavy movie, which just proves how vital and invisible the industry has become.
Unfortunately, there seems to be no clear solution and even if changes are made, there will still be a lot of people who take a hit both financially and creatively. It's worth reading all of these links to get a better idea of what is at stake for the future of the film industry.
—Less Lee Moore, Managing Editor