Published on February 13th, 2013 in: Music, Over the Gadfly's Nest |
By Paul Casey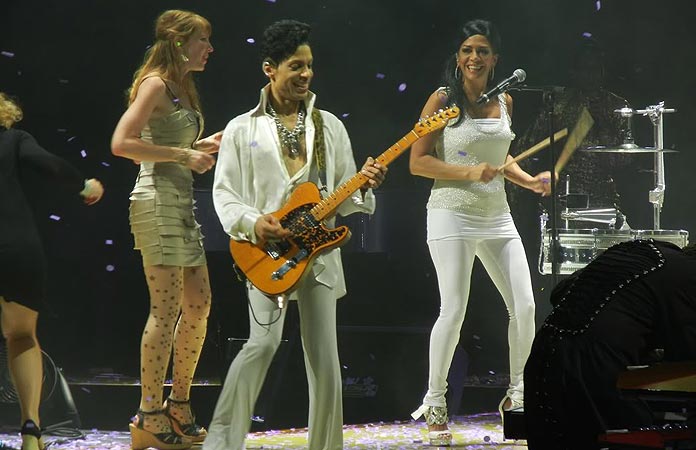 From the beginning of Prince Nelson's career in music, he prided himself on being a one man band. With very few exceptions, he wrote, arranged, produced, and performed the music that appeared on his albums. He was famously prolific. As would be the case throughout most of his work with Warner Brothers, he quickly felt constrained by the limitations put on his recorded output. He produced more songs than he could possibly use. Prince needed a front: someone to record and perform his music the way he wanted. These protégés would be expected to follow his lead in all matters.
The tracks would be recorded by Prince, and these men and women would sing their parts. They would have no say in the kind of material they would record. They were to be an extension of Prince and nothing more. Anyone who forgot this would quickly find themselves without a job. These protégés would highlight a fatal creative and personal flaw: that Prince was ultimately driven by an ego that could not tolerate other talent. Today Prince surrounds himself with yet another group of musicians. It is worth looking at how a musician, who could have been the greatest hit producer of his generation, limited himself to those people he could dispose of.
The First Protégés
The only successful acts that can be rightly attributed to Prince, are those people who he worked with in the first half of the 1980s. Even then, only two have seen any longevity: Sheila E. and The Time.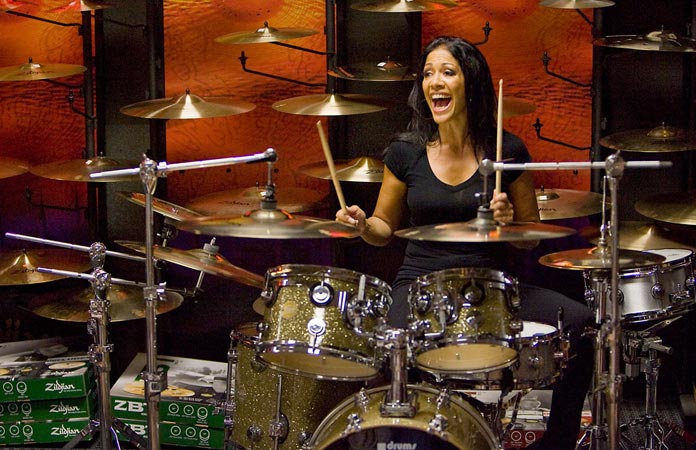 Sheila E.'s 1984 debut album, The Glamorous Life, was co-written and produced by Prince under the pseudonym of Jamie Starr. The title track got to #7 on the Billboard charts. The follow up, Romance 1600, would only feature one of Prince's compositions, "A Love Bizarre," which would give Sheila E. another hit. While her career would never reach that level of mainstream exposure, she continued to record albums. Unlike so many of Prince's protégés she made it past the debut album. Sheila E. had enough talent as a songwriter and musician to be known for something other than Prince.
(Wendy & Lisa who have done great work since their separation from Prince, should not be included. Like Rosie Gaines, they probably got less from Prince than they were giving. They did not need Prince to write their material.)
You then have classic, one-off albums like Vanity 6, Jill Jones, and The Family. All three hoped for fame. All three were hindered by Prince's overbearing control issues. Vanity would record two more albums after breaking from Prince, before her career imploded. The Family have returned in recent years under the name F. Deluxe. Jill Jones has put out three albums since 2001. Both The Family and Jill Jones were subjected to the litigious hypocrisies of a man who once compared the contract he signed with Warner Brothers to slavery. They survive today as musical acts in spite of Prince.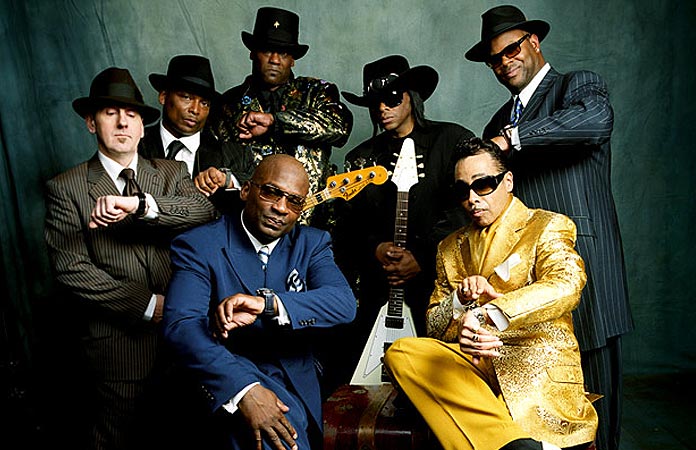 The Time are the most enduring. The onstage band had a staggering depth of talent. Morris Day was one of the few people who could compete with Prince as a showman. The word "swagger" was probably invented for him. Jesse Johnson could cut it up on the guitar. More importantly, though, The Time featured four severely talented and successful producers in the making.
First: Jellybean Johnson, drummer for the original line-up of The Time and producer for people like New Edition and Janet Jackson. He was responsible for Janet's #1 hit "Black Cat." Monte Moir was the keyboardist for the band, and also had a touch for writing and producing, working on "The Pleasure Principle," also for Janet.
Then we come to the most important of the lot. Jimmy Jam and Terry Lewis are one of the most successful production teams in history. The people they have produced for include Usher, Mariah Carey, Boyz II Men, The Human League, Michael Jackson, and of course, Janet Jackson. They have had nine number one hits with Janet Jackson, the last of which was 2001's "All For You." They have had more #1 hits with Janet Jackson alone than Prince has had in his entire career.
Jimmy Jam and Terry Lewis were fired from The Time in 1983 for missing a show due to a blizzard. They had been producing for The SOS Band. Prince claimed in a 1990 interview with Rolling Stone that he did not fire them.
"I'm playing the bad guy," says Prince, "but I didn't fire Jimmy and Terry. Morris asked me what I would do in his situation. Remember, it was his band."
This is hard to believe, given Prince's history of ire directed at band members and protégés who got creative ideas. Prince had—from the beginning of working with The Time—written, produced, and played every instrument on the albums, in spite of credits to the contrary. When they reformed for the Pandemonium album in the early '90s, it would be the first time that The Time would play their own parts on a record.
From the same interview:
"Terry and Jimmy aren't into the Minneapolis sound," Prince says. "They're into making every single one of their records a hit. Not that there's anything wrong with that, we're just different."
It was probably an easy thing for Prince to say this in 1990. He was still considered a Big Deal. He was fresh off of a successful soundtrack album for Tim Burton's Batman and the hit single "Batdance." A few years later he would be deeply embedded in a feud with his record company. The dispute that began his problem with Warner Brothers and all that name change guff, was a dissatisfaction with the sales of Prince and the New Power Generation. Prince claimed that the Warner Brothers marketing department had failed to sell his album.
The 1990s
Prince had a hard time in the 1990s. Apart from the early high of Diamonds and Pearls and the success of "The Most Beautiful Girl in the World," he struggled to recapture the overwhelming mainstream acceptance of the '80s. He struggled and failed. Today, he is still battling popular tastes, not least because of an obstinate refusal to adapt.
Is it conceivable that Jimmy Jam and Terry Lewis, given the right freedom, could have succeeded with such a talented and popular a figure as Prince? Nine number ones with Janet Jackson and their touch in the 1990s suggest that failure was difficult for them to accomplish. Instead of arsing around and not quite understanding Rap, Prince could have stepped back and allowed someone else to direct his talent.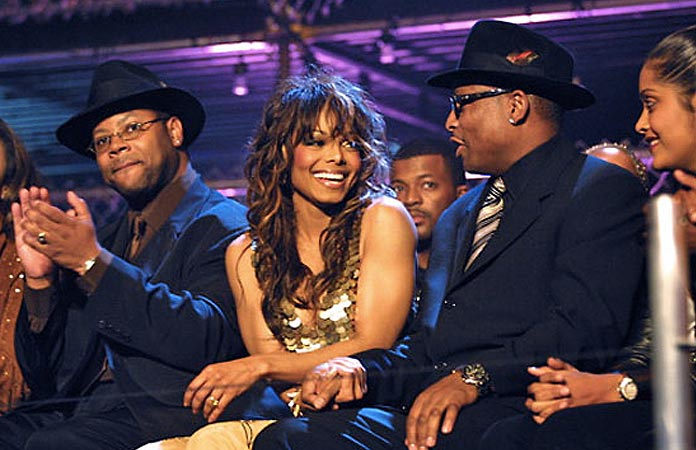 To think of how few genuine successes Prince has had with outside artists is staggering, given his ability. Prince is still hammering away with his protégés, putting them out there with an album, getting upset when no one gives a shit, and promptly ditching them for a newer face. Do you remember Tamar? Do you even remember Bria Valente? Prince has put out more disposable protégé albums than I care to mention, and most definitely more than I care to hear. It was the '90s when this kind of thing became the standard. Female protégés had long been sexual partners, true. He had displayed a gift, though, for finding talented people to sleep with. Awful projects like the Carmen Electra album from 1993 and the shameful Child of the Sun by Prince's then wife Mayte Garcia in 1995, were a sign that talent was no longer required.
Protégés are simply stand-ins for Prince. They are always less than him. If not, as with The Time or Wendy & Lisa, then they cannot be tolerated. Prince does not want collaboration. There are a few established stars that Prince has worked with. Mavis Staples's Time Waits For No One is a fair listen. That Prince has had such a hard time creating stars is a testament to his ego, which continues to trip up what may be fruitful artistic relationships.
Now!
When Prince returned to the spotlight with 2004's Musicology, he had several encounters with Alicia Keys, André 3000, and Beyoncé. Here were three talented, super popular performers who owed a vocal debt to Prince. Why on earth did he not work with them beyond award shows? Why isn't he working with the best talent today? People like The Weeknd, Frank Ocean, and particularly The Dream are where he should be putting his effort. He needs to work with people who can push back.
R. Kelly became one of the biggest hit makers of his generation not just because he was supremely talented. It was also because people knew that he would make them look good. A great producer can't be self-obsessed. When Kelly launched Aaliyah to great success with Age Ain't Nothin' But a Number, he sold her talent. That he had written, arranged, produced, and performed on every song on the album was not the point. The goal was to serve her ability, not to inflate his ego.
Prince has never forgotten that he is the guy calling the shots. Because of this, the only people who will let him call the shots today are inferior talents, overwhelmed by his legacy. Their albums are destined to be nothing more than Ebay curios: rare out-of-print records that are only relevant because they were once attached to Prince. Now, Prince is having some degree of fun by dabbling in selling music online through the mock bootleg fervor of 3rdEyeGirl. The songs are good, particularly "Screwdriver," but the sense that Prince and his group are detached from the world remains.
Prince may feel better by prattling on about "real music by real musicians"—and encouraging his proxies to do the same—but the sad fact is that there have been dozens of talented R&B, Soul, and Funk people in the last fifteen years. For Prince to fail to compete/work with these people is to refuse reality for a comforting dream. For two decades his protégés have been products of this self-imposed detachment. He has squandered incredible talent and invested in atrocious figures for no other reason than sex or religious affiliation. If Prince is ever to permanently regain his position, then the protégés must show the way.