Published on February 12th, 2013 in: Current Faves, Music, Science and Technology, Streaming, The Internets |
By Paul Casey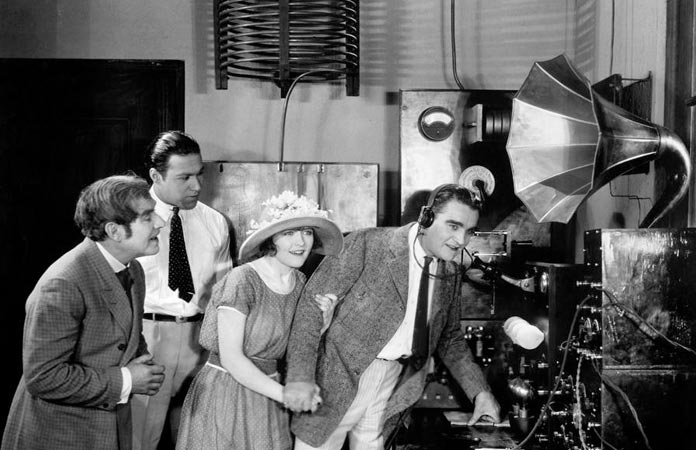 When I had a talk before about why compilations needed to die, I was concerned about their tendency to solidify tastes rather than challenge them. I would stick to a handful of albums and obsess about arranging them, producing classy covers, and finding people to absorb my musical missives in good humor. Even though I have made attempts every few years to shake myself up and haul in new music to replace old, it was still such a costly exercise that I was rarely satisfied.
For those who have had Spotify available to them for several years, please forgive me for pointing out the obvious: It is possibly the greatest thing ever. Here in Ireland, being a largely backwards outfit, we have only recently been given the chance to put an ear towards such a severe streaming catalogue.
Ten euro a month is nothing for the quality of the service provided. Twice as much could be charged and it would still be an obscene bargain, especially for those humans who are still attached to the idea that financial recompense is a fair deal for created things. There are problems and quirks with Spotify of course, and a lingering question over whether this kind of subscription service can ever provide a living for artists. Seeing as the Internet has made solipsism the thing with music, I will ignore these for the moment and expand on how I have personally benefited from this service.
The Age of Permanent Prosperity
We now live in an artistic age of permanent prosperity. The compilation is dead. The barriers of physical media and running times are no longer relevant. Money is nowhere near the barrier it once was. Spotify has opened up never ending listening for a tiny amount more than the FREE established as the standard worth of musical things. At first it seems ridiculous that such a service could surpass the lure of the torrent, but after a while it erases such cumbersome things from thought.
Here you have a catalogue with such reach and depth that you can switch from one artist to another related sort, to another, to another and keep going. Every hour of the day can be filled with new, unheard people. There is no need to stop, except for sleep or work or to deal with annoying humans. The reason why a service like Spotify has the jump on the excesses of the torrent is because it bypasses even the need to know who you want to hear next. Spotify will tell you.
Used in conjunction with the Last FM app, or the All Music website, you don't even have to deal with the Big Opinions of Pitchfork or the Every Headline Must Be a Joke schtick of The AV Club. You are now outside of every clique, hipster/anti-hipster, cool, happening, with it or without it scene in the world. Music can be shoved straight through to your brain with no impediment. There is no shame or filtered enjoyment. There is just music. And it keeps going.
Defending Your Life
The compilation is all about securing what you know. Defending your artistic knowledge and putting it on display. It may be about some clumsy seduction, or strange put-downs; how many people have hidden "Positively 4th St" at the tail end? The playlist is different. It evolves quickly and reflects an ongoing process. The speed at which your listening will move with Spotify means that there is little time to obsess, for good or bad. The stooped bile-heads, whether professional or inspired amateurs, are hopelessly adrift in a world where one need never acknowledge or consider dull things.
Albums and songs that do not bring joy can be discarded with no ill will. Hatred of anything in this context seems a strange remnant from an earlier time, or worse, a miserable affect from the arbiters of taste. There is still a place for direction, and information, of course. We do only have so much time. Whipping up disgust over competent, inoffensive musicians, though, is meaningless. Those using the outrage card to pad out their copy are translucent now. There is instant, nearly endless selection. The listener says, "Why don't you just listen to something else?"
The Journey is the Journey, Dude
Some of the best experiences I have had with Spotify to date have been those which contrasted incongruous people. Going from old timey singers like Fanny Brice to new millennium filth like The Dream. Or from the elegance of Bill Evans to the ridiculous two-guitar-solos-per-song exuberance of The Darkness. If shuffle was a potent weapon with iTunes, then it is something approaching Doomsday here. Throw dozens of albums in and see what comes out.
My love for country and traditional shapes has also increased at an incredible rate. My attempt to catalogue (Country, Traditional, and Americana 2) the albums I have listened to (and intend to listen to) currently runs at about a week in length. Getting acquainted with Alela Diane and Jolie Holland has been particularly rewarding.
When I last spoke about Spotify in December, I created a playlist called The Songs That Will Make You Human. It featured R&B, Soul, Funk, and other smooth music. It currently stands at 196 tracks and lasts about 13 hours. For this bit of chatter, I have thrown away the preferred running order and have simply gathered some of the things I have enjoyed. You may consume it in any way you wish. Hopefully this will also evolve. No compilation cadavers here. If you don't like it, you will find something you do. Keep on moving.