Published on February 8th, 2013 in: Assemblog, Film Festivals, Horror, Movies, Science Fiction, Trailers |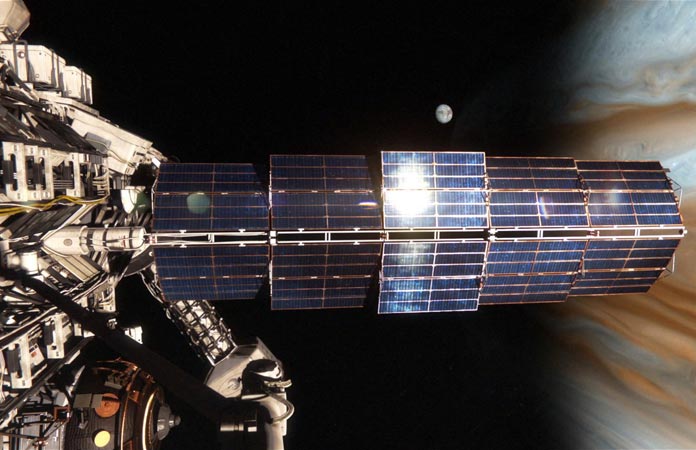 Europa Report, photo from the film's Facebook page.
New this week on Popshifter: Chelsea finds Richard Thompson "still relevant" on his new album Electric and introduces us to the beautiful protest music of Víctor Jara; Cait praises the "warm, intimate solo collection" of songs on Chris Stamey's Lovesick Blues, calls the two new Townes Van Zandt discs of demos and rarities "close to perfection," and says Mary Gauthier's long-anticipated Live At Blue Rock was "worth the wait"; Emily describes Hayden's Us Alone as "recommended listening"; I suggest Goblin's The Awakening box set for fans and not-yet-fans, and review this Wednesday's wonderful Ty Segall show in Toronto.
Fans of Sharlto Copley are already excited about his appearance in the upcoming Elysium from director Neill Blomkamp, but now there's more good news. Magnet Releasing has acquired rights to Europa Report, a sci fi film starring Copley and directed by Spanish director Sebastián Cordero. Cordero's first English-language film is about the exploration of Jupiter's moon, Europa, and is described as "a unique blend of documentary, alternative history, and science fiction thriller" that is "based on recent scientific discoveries and theories." The film will be screening at the European Film Market in Berlin with the hopes of acquiring international rights. No word yet on a release date, but you can check out the teaser trailer:
Since Noomi Rapace already co-starred with Tom Hardy's younger, less buff, look-alike Logan Marshall Green in Prometheus, it makes sense that she'd have to be in a movie with the actual Tom Hardy. Only she's actually going to be in two movies with him.
Animal Rescue, which will start shooting in New York this spring, is described by movie blog We Got This Covered: Hardy portrays a "lonely New York bartender caught in the midst of a bad heist and a killing, who rescues a puppy from a garbage can and becomes the target of the dog's abusive and mentally unstable former owner." Rapace will portray the female lead Nadia, who "crosses paths with" Hardy's character. I'm particularly fond of the photo in the article.
There's also Child 44, which The Hollywood Reporter's Heat Vision reports is based on a Tom Rob Smith novel about a member of the Soviet police (Hardy) who is exiled while he's investigating a series of child murders. His wife (Rapace) may not be as devoted as she appears. The film is supposed to begin filming this May in Budapest.
Indiewire has provided an exclusive first look at Jim Jarmusch's Only Lovers Left Alive, a vampire thriller with Tilda Swinton, Tom Hiddleston, and as /Film reports, Michael Fassbender. It would only be fitting if Hiddleston and Fassbender played brothers. Oh please let this be the case!
In another great bit of casting news, Jocelin Donahue, the heroine of The House of the Devil has been added to the cast of Insidious 2, according to Variety. This is exciting as Donahue was fantastic as the beleaguered babysitter and I'm looking forward to what she'll bring to an already-great cast.
Sundance is over (and now the Berlin Film Festival is upon us, which I'll be discussing at some point soon), but what does that mean for the non-festival-goers? Film School Rejects' Kate Erbland has a list of 38 Sundance films that we might actually get to see, meaning they have gotten picked up for distribution, some of them even with release dates.
—Less Lee Moore, Managing Editor