Published on January 17th, 2013 in: MP3s, Music |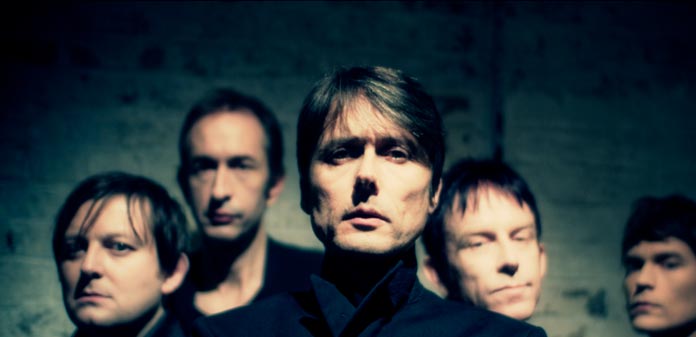 Suede fans who haven't had the fortune of seeing the band's recent live shows—including those of us who live in North American and didn't see them at Coachella—have something to be excited about. The band has put out a free MP3 for a song called "Barriers." The track is one from their upcoming album of all-new material called Bloodsports.
This isn't even the official single. That song, "It Starts And Ends With You," will be released in February, in anticipation of Bloodsports' March 18 release. Something else to get excited about!
As Suede hasn't released any new albums since 2002's best-left-unmentioned A New Morning (and no, Brett Anderson and Bernard Butler's 2005 Here Come The Tears album doesn't count), it's totally natural to be hesitant.
But hey, the song's actually good! It's all soaring guitars, pounding drums, and Anderson's elfin yelping, or as Drowned In Sound put it, "Springsteen-on-holiday-in-Cornwall." No, Butler isn't back in the band, but that's okay. Bloodsports was produced by Ed Buller who produced the band's first three albums, so that's another promising sign.
You can pre-order Bloodsports from Amazon.co.uk in CD and vinyl formats.
The band will be playing at Alexandra Palace in London on March 30. For more information, check out the band's website and Facebook page.