Published on January 4th, 2013 in: Assemblog, Feminism, Film Festivals, Movies, Trailers |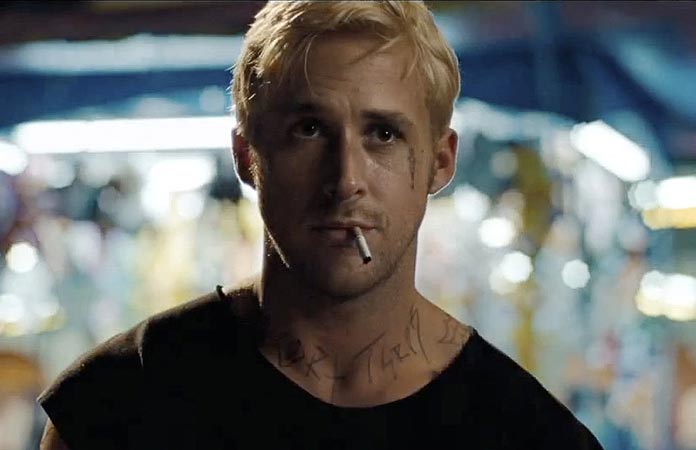 The Place Beyond The Pines
New this week on Popshifter: We've got Best Of 2012 lists from me as well as Megashaun. You can also peruse all our Best Of 2012 lists, if you're so inclined.
Everyone (including us) has been posting their Year End lists, but here's an interesting 2012 summary from Film School Rejects' Landon Palmer on the distinction between character and personality and how this was made manifest in the films of 2012. Palmer manages to include a critique of Prometheus in there by positing the film as an entity struggling to be two things. I don't agree, but it is a well-argued point.
In her article about the roles women played in the big movie stories of 2012, Indiewire's Melissa Silverstein states, "Sundance's US documentary and feature competitions are for the first time 50/50." She's correct: Barbara Chai of the Wall Street Journal notes that Sundance 2013 "will feature an even number of films by female and male directors in the U.S. Dramatic Competition category—a first for the festival, which in past years has had a smaller proportion of women."
I'll be profiling my Top Ten picks from Sundance (which runs from January 17 – 27) in the upcoming days. I've already looked at the scheduled films and choosing the ten best will be a challenge, as there are many intriguing films on the roster.
The Hollywood Reporter alerted me to a film that just started shooting: Lenny Abrahamson's Frank, with Maggie Gyllenhaal and Michael Fassbender. I'm not familiar with the Irish director, but the cast and the plot piqued my interest:
Abrahamson's movie is a comedy about a young wannabe musician, Jon ([Domhnall] Gleeson), who discovers he's bitten off more than he can chew when he joins a band of eccentric pop musicians led by the mysterious and enigmatic Frank (Fassbender) and his terrifying sidekick Clara (Gyllenhaal).
I'm definitely curious about what Fassbender can bring to a comedic role.
Twitch provides a first look at Danny Boyle's upcoming Trance and includes a description of the plot:
Vincent Cassel stars as the leader of a gang of thieves who conscript art auctioneer James McAvoy into helping them pull a major job. Cue amnesia for McAvoy and unhappy gangsters calling in a hypnotherapist (Rosario Dawson) to dredge out the location of a painting hidden by McAvoy.
Though I haven't seen the last couple of Boyle pictures, I like him and this cast enough to keep this movie on my radar.
I first mentioned Dead Man Down back in May, and now we have a trailer! This is the latest film by original Dragon Tattoo director Niels Arden Opley, and like his trilogy of Millennium films, also stars Noomi Rapace, but this time, with Colin Farrell.
The trailer has an awful lot of slo-mo explosions and shouting, but I'm still going to see this movie because NOOMI RAPACE. I also think Colin Farrell has his real Irish accent here, which is always a bonus. (H/T to The Hollywood Reporter.)
Derek Cianfrance's (Blue Valentine) The Place Beyond The Pines premiered at last year's TIFF. I missed it then, but it will be in theaters March 29. Here's the trailer:
I'm ambivalent about Bradley Cooper, though I liked him in The A-Team and look forward to seeing The Silver Linings Playbook, but I will see anything with Ryan Gosling. He's right up there with Christian Bale and Cillian Murphy in my opinion. I'll also see anything with an actor I like who has a shit ton of fake (even bad fake) tattoos in the movie. Real talk. (H/T to Film School Rejects.)
Vanishing Waves is a film from Lithuanian director Kristina Boyzyte that I first heard about during Fantastic Fest, where it won several awards. It has since screened and won awards at Sitges. Now there's a second trailer:
I don't think this trailer is as breathtaking as the first one, but I am still dying to see this movie. Artsploitation is releasing Vanishing Waves in the US this year, but no word yet on a Canadian release. Stay tuned! (H/T to Twitchfilm.)
—Less Lee Moore, Managing Editor